Digital Collections 09.01.2016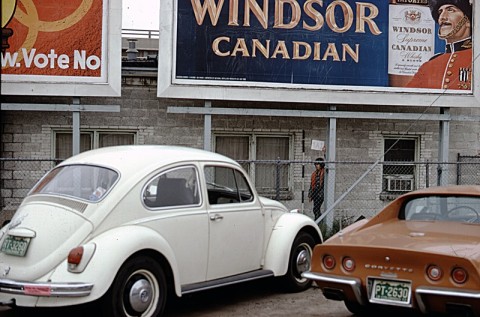 The Bill Trimble Collection is now live and accessible via the Auraria Library Digital Collections. The Bill Trimble Collection is composed of several hundred digitized slides of Auraria neighborhood structures prior to their demolition in the early 1970s. The collection's namesake was a longtime employee of AHEC and was tasked with performing a pre-demolition survey to create a permanent record of the existing building stock. The collection is free and open to all who are interested and is currently being used by faculty from the CU Denver Department of Geography and Environmental Sciences to create 3D building skins for a grant-funded project to re-visualize and virtualize pre-campus Auraria. 

Plans are underway to offer Auraria Library Digital Collections users the option of exploring the collection on a map loaded with the geospatial metadata, like latitude/longitude, of each building, as well as the ability to browse by block and lot on a contextualized map of pre-Campus Auraria.