Nine Study Alcoves are located at the south end of South Courtyard. More study spaces with comfortable sitting and beautiful view of the courtyard now are available first come, first served.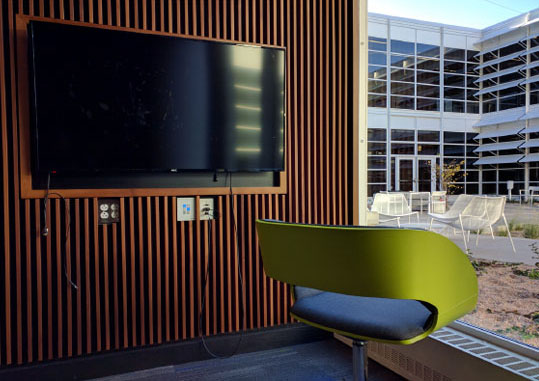 Find this Space
Study Alcoves are located on the First Floor along the South East window of the South Courtyard next to South Computing.
Use the Interactive Floor Maps to view where library spaces are located.