Discovery Systems and Metadata Department 07.05.2022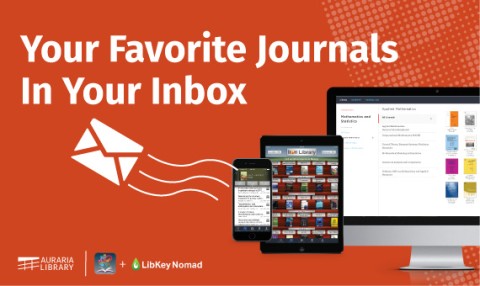 The BrowZine journal search tool that creates a visually friendly browsing experience with its magazine-like interface now has a new feature: get weekly email updates about your favorite journals!
ThirdIron, the makers of BrowZine, have added a new option to be notified when the journals you've added to your bookshelf have new publications, issues, or content available. Currently, there is only a weekly notification frequency option available via opt-in email; however, additional frequency options are in the works. 
Also, explore our browser extension LibKey Nomad. It helps you find the publications you need— even when you're not on our Library website.