Thomas Beck
Teaching and Learning Librarian Research, Learning, and User Services Division
Teaching and Learning Department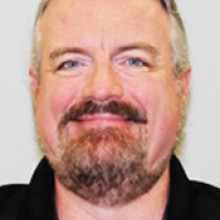 Role in the Library
Tom is a Teaching & Learning Librarian, with Collection Development duties in Professional Studies, at the Auraria Library.  His collections responsibilities include: Business; Health Administration; Hospitality, Tourism & Events; Leisure Studies; and Public Affairs. Aside from purchasing print and electronic materials for the Library in the above subject areas, he also develops research guides for assigned subject areas, and is one of the Library's liaisons to campus faculty working in the various Professional Studies disciplines.  Tom also provides library instruction and in-person reference to library users.  He feels that a knowledge of research essentials is necessary for the education and future employment of our students, and he imparts that knowledge through teaching. He also makes himself available to students both in and out of the classroom, to continue their learning experience.
More About
Tom has lived in Denver since he was a child, and presently resides in south Denver with his wife and son. He worked in private, public and academic libraries, and as an entrepreneur, for 15 years before coming to the Auraria Library in 2000. 
Professional Affiliations and Service
Education
Tom obtained his Bachelor of Arts Degree in History from the University of Colorado at Denver in 1985 and his MLS from Emporia State University, Emporia, KS, in 1995.