Rachel Stott
Online Learning Program Lead Librarian Education and Outreach Services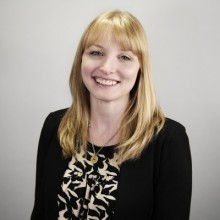 Role in the Library
Rachel's role is to provide research help to all users at Auraria Library. She provides information literacy instruction sessions, participates in campus outreach, and provides one-on-one research assistance to students, faculty, and staff.
More About
Rachel has been a Teaching & Learning Librarian at Auraria since August 2016. Before that, she worked as Instructional Services Librarian for three years at Old Dominion University in Virginia.
Education
Rachel holds an MLIS from the University of Illinois at Urbana-Champaign, and an MS in Journalism from Boston University.