Mary K. Dodge
Research and Instruction Specialist Research, Learning, and User Services Division
Teaching and Learning Department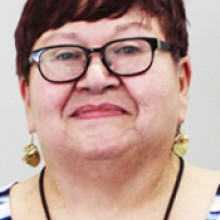 Role in the Library
Mary K. Dodge works in the Education and Outreach Services. She loves her work with introductory library instruction classes from all three schools on campus. She can be seen at the Research Tutoring Desk in the Knowledge Market or she answers questions on our IM chat service. Mary can't wait to see the students' faces when they finally see how to conduct a research session and know they can handle the search on their own. In addition she is working in Special Collections, learning about the unique collections housed there.
Mary lives in Morrison, CO. She has been in the Denver area for 38 years. She received her B.A. in History from the University of Wisconsin - Madison. 
More About
Mary K. Dodge has worked in all the departments at the Auraria Library. 
Staff Picks Curated by Me